Manufactuer "LaoChen" have 3 brands name: "Oldchen" , "LaoChen", "Aiqin"
So for this product, we have some amplifier
maybe
come with "Oldchen" words on the front plate , and others come with "LaoChen" , please pay attention,
Technical parameters:
Rectifier : Upgrade to new special oldchen 5U4G(New)

preamp tubes : Upgrade Russian 6H9c ×2(NOS)

Power tubes : PSVANE HIFI serie EL34-B × 2,

(New, Black seat)

Rated output power:

Ultra-linear connection 10Wx2(

default and recommand mode by manufacturer

), triode

connection

8Wx2, standard connection 12Wx2,

tell us if you want to change the default connection mode.

Frequency response : 20Hz - 25KHz

(HIFI EXQUIS 1101017)

Total power consumption: 115W

Power transformer: 160w, (96x50)

Output transformers: 15w x 2, import Japanese Z11 0.35mm(66x45), very important to Provide sufficient power

Total Harmonic Distortion : 1% (1kHz)

(HIFI EXQUIS 1101017)

Input Sensitivity : 500mV - 2000mV

Input impedance : 100KΩ

Output Impedance : 4Ω, 6

Ω

,

8Ω, with about 10-100w 88db(>=) speakers

SNR : 88dB

(HIFI EXQUIS 1101017)

Dimensions (W × H × D ): 380 × 160 × 230mm

Net Weight: about 9kg

(HIFI EXQUIS 1101017)

Input voltage:

110v-240v 50/60hz for worldwide

HIFI EXQUIS offer US, EU or AU standard power cable
​
Standart version features:
Taiwan ShuangLian's potentiometer, Nice quality potentionmeter

All tubes is military level NOS tube or New tube,
Rectifier and voltage tube are Seventies Class J military level tube
Special HIFI levels capacitors


German WIMA red grade fever no electrodes capacitance




Cathode capacitance: Philips audio-specific,

All high-precision metal film resistors rings

CLC filter inductor

Powoer output transformer is Handmade

Optimized routing and Extremely low noise,

(HIFI EXQUIS 1101017)

Gold plate connection for all connections
For Luxury version use more high level's HIFI components like:
Teflon silver plated wire

partially

used in main path in the machine

ALPS's Exponential potentiometer

Top HIFI levels capacitors:

Using BHC, Philips, RIFA or Ruby Filter capacitor. (

HIFI EXQUIS 1101017 store)

Using USA CE,CDET or TRW Coupling capacitor

Using RIFA,SPRAGUE, Philips or Mallory Cathode capacitanc

Containing silver Solderin
She is made by the most famous Chinese brand LaoChen, and it's the China 's best-selling hifi tube amplifier!
Since 2006, it has been sold more than 10,000 copies!

LaoChen is well-known brand in china, this EL34 series is already sold more 10 milles copies, it's the most popular tube amps, it's used for 100w around HIFI Speakers to all music type and special for vocal chords music.
This amps's development and marketing time has more than 10 years, it has been very mature, has received a lot of suggestions for improvement by hifi buyers, many buyers have been praised .
Real sense of hearing:
Bass is surging strong.

( HIFI EXQUIS1101017)

Middle frequency is soft and mellow voice,

High frequency is crisp and clear.

( HIFI EXQUIS 1101017)

Even used to listen to the POP or dance music can be shocking endless,

Bounce efforts andclear resolution makes the sound never tired.

Thousands of people are full of praise for this amplifier in manufacturer's site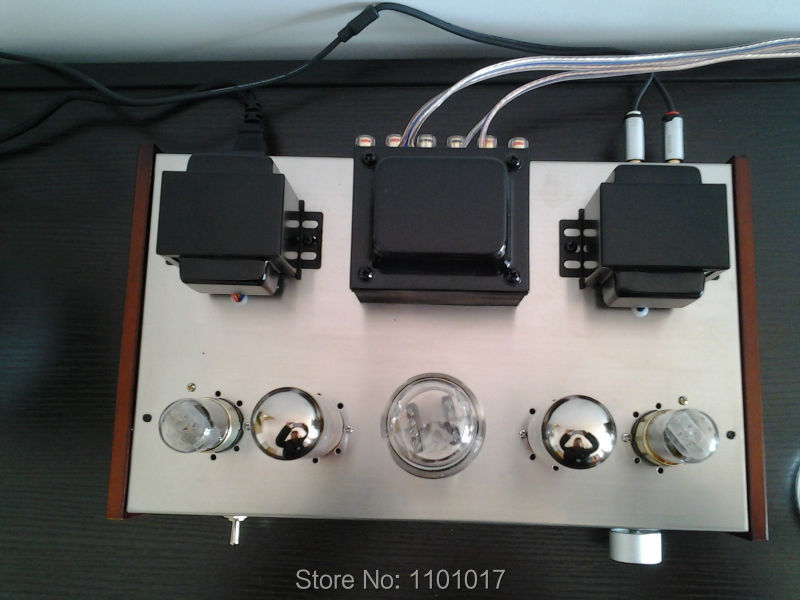 There are always "Aiqin" words on some below photo, but it's not longer to use it for new amp
This tube protection cover is not included in the main product, if you want to buy it, please order it, we can send this tube protection cover with your tube amplifier by same package.
If you are looking for the tubes protection cover, please click the following photo: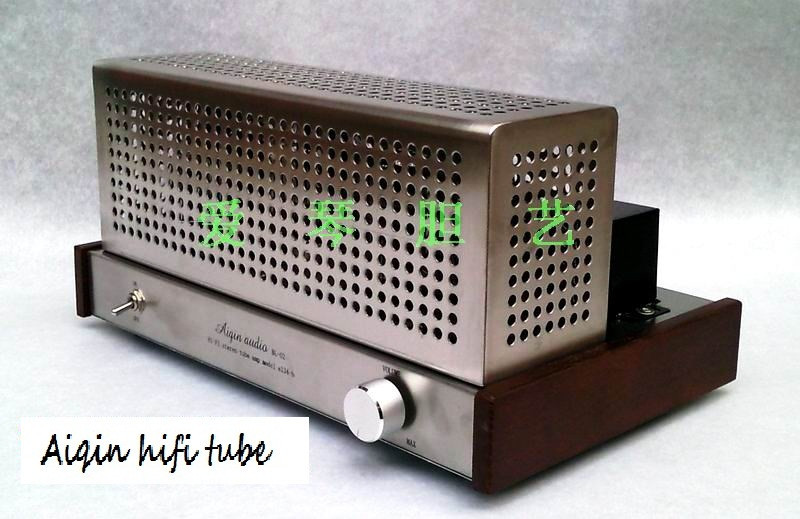 The is the inside components and architecture view of LaoChen luxury version: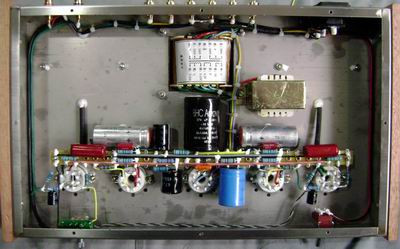 The is the inside components and architecture view of LaoChen standard version:
With Bluetooth version is with bluetooth 4.0, the receiver antenna is on the side of amplifier:

The Bluetooth component is like in below image:

HIFI EXQUIS(1101017) use double package to ship this amplifier: