Silver , Black or Golden color version available

The Black version change to use black knobs on the front panel
In the bellow impage for gold version, the rictifier tube is taked with PSVANE's, but by default this amp use a Shuguang's 5Z3PAT rectifier tube
Basic technical parameters:

Tubes: Rectifier tube: SHUGUANG 5Z3PA

x 1

Voltage tubes: SHUGUANG 12AX7 x 2

and

Russia's 6H8C x 2

Power tubes: PSVANE 300B x 2

Output power: 8.5W x 2 (Ultra-linear connection)

Frequency response: 20Hz-18KHz

(HIFI EXQUIS CO, LIMITED)

Output Impedance: 4ohms - 8ohms

Total Harmonic Distortion: ≤ 1% (1kHz)

Input Impedance: 100Kohm

Input Sensitivity: 500MV-2V

SNR: 88DB(A)

(HIFI EXQUIS CO, LIMITED)

Power transformer 0.35 Japan Z11 115*60 350W

HIFI quality

Handmad

Output

transformer

0.35 Japan Z11

86*50 25W

HIFI quality

Handmad

Size (W × D × H): 430mm × 300mm(355mm with all knobs) × 80mm (20cmwith transformer, 22cm with tubes)

Net weight: 19 k

(HIFI EXQUIS CO, LIMITED)

Input voltage:

110/220v,

220/230V, or 240v 50-60hz version, for 240v version need more processing time for customize option.

​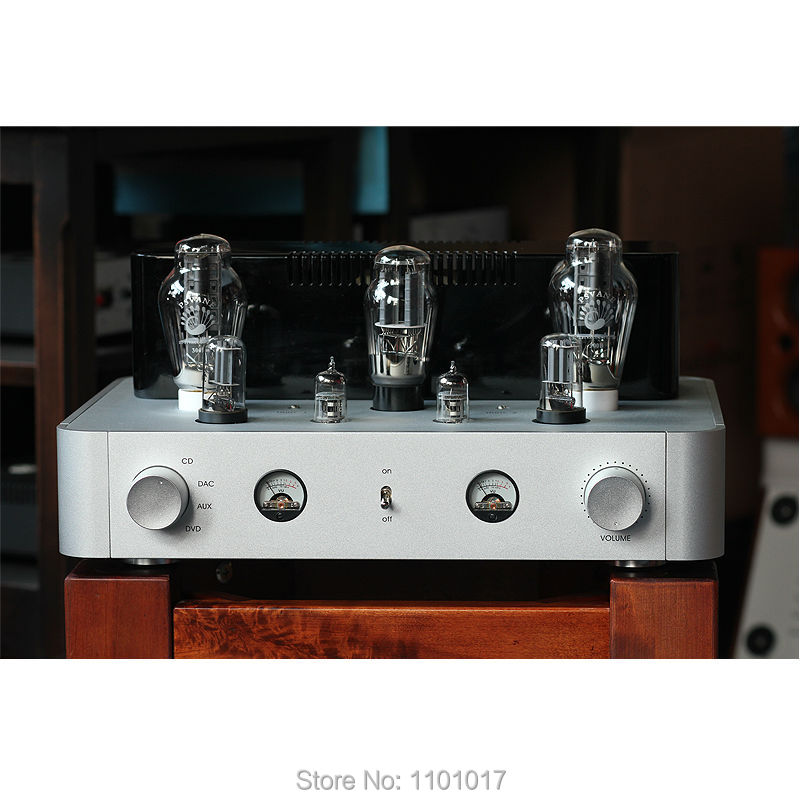 Product technology and materials:
This Luxury Edition Rivals 300B tube amp use more high level's HIFI components like:
Teflon silver plated wire used in the machine with hifi mothod cabling

ALPS's type16 or type 27 potentiometer(tell us your choice, default is type 16)

Using main new Philips capacitors

4 RCA inputs, connecte to all your music analog source

The all-aluminum machine

(HIFI EXQUIS CO, LIMITED)

Double preamplifier by first 12AX7 and the 6H8C, giving 300B a very powerfully and fine sound
This tube amp is one the most popular new tube amps created by "Veteran", its EL34 tube amplifier has been sold more than few thousand copies! this is a new luxury 300B tube amp with well-know PSVANE tube, and all high level componants inside. it's used for any 10-150w 89-98db around top HIFI Speakers to all music type, and full dynamic music. (HIFI EXQUIS CO, LIMITED)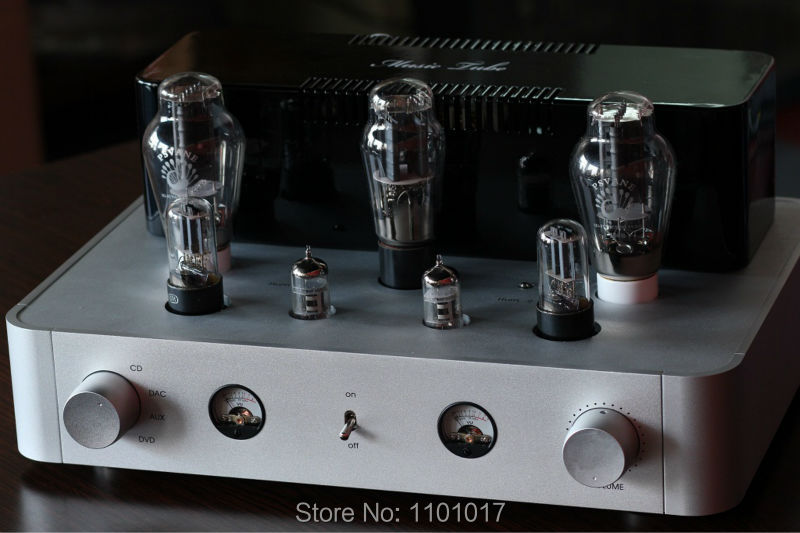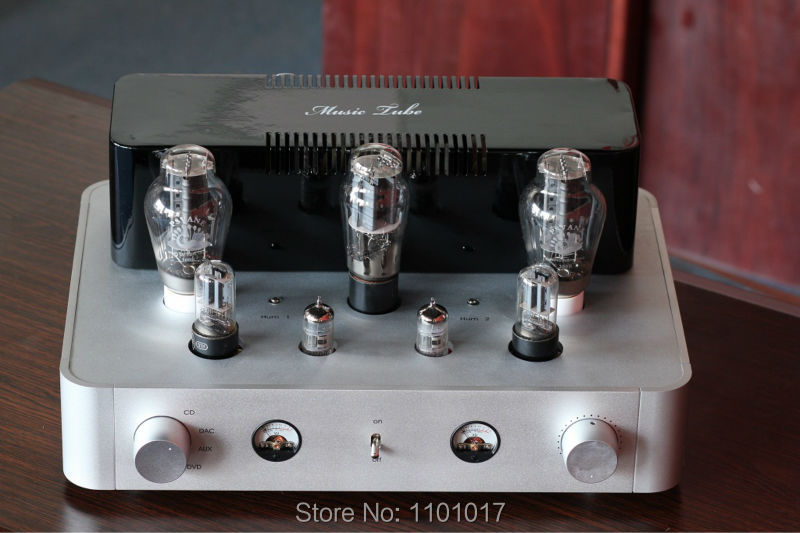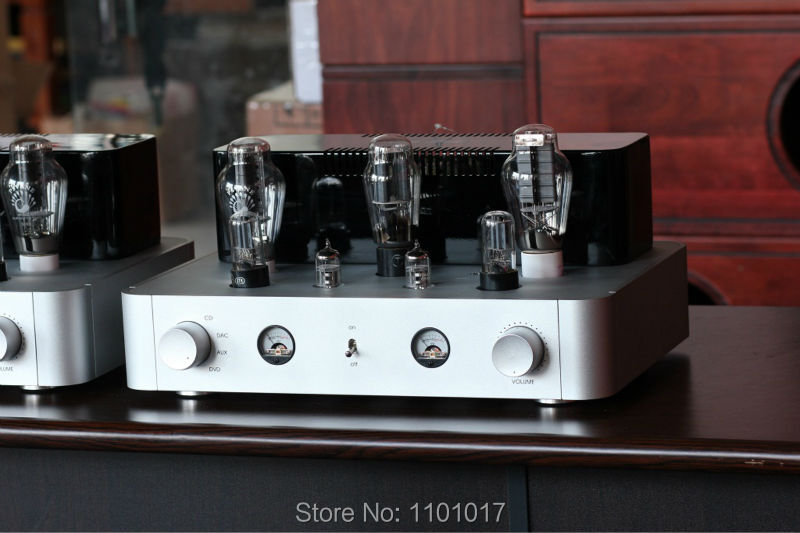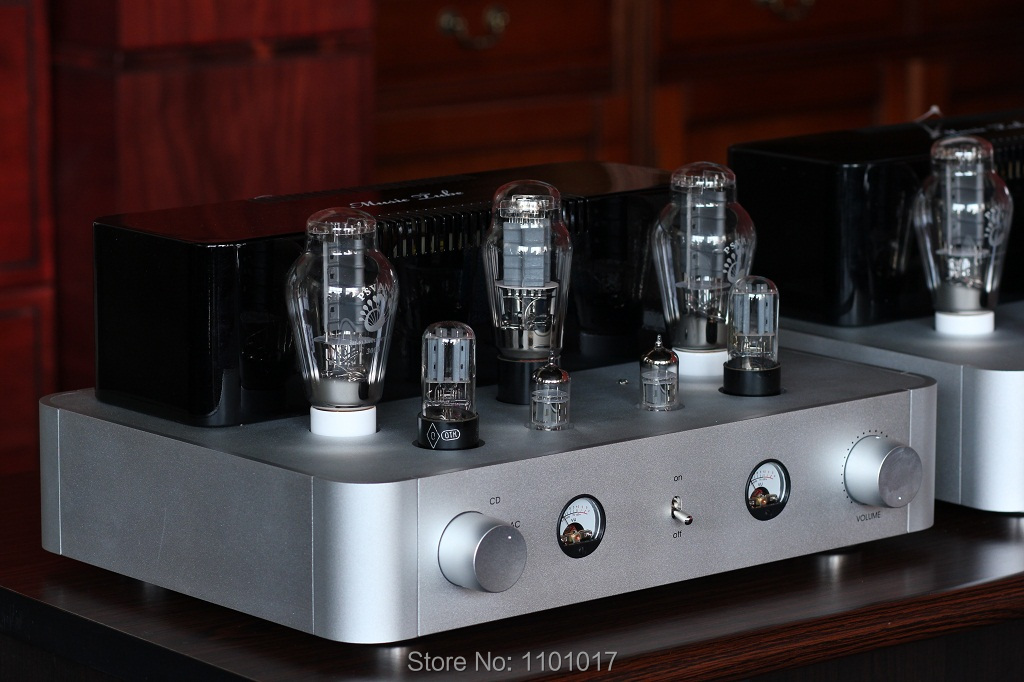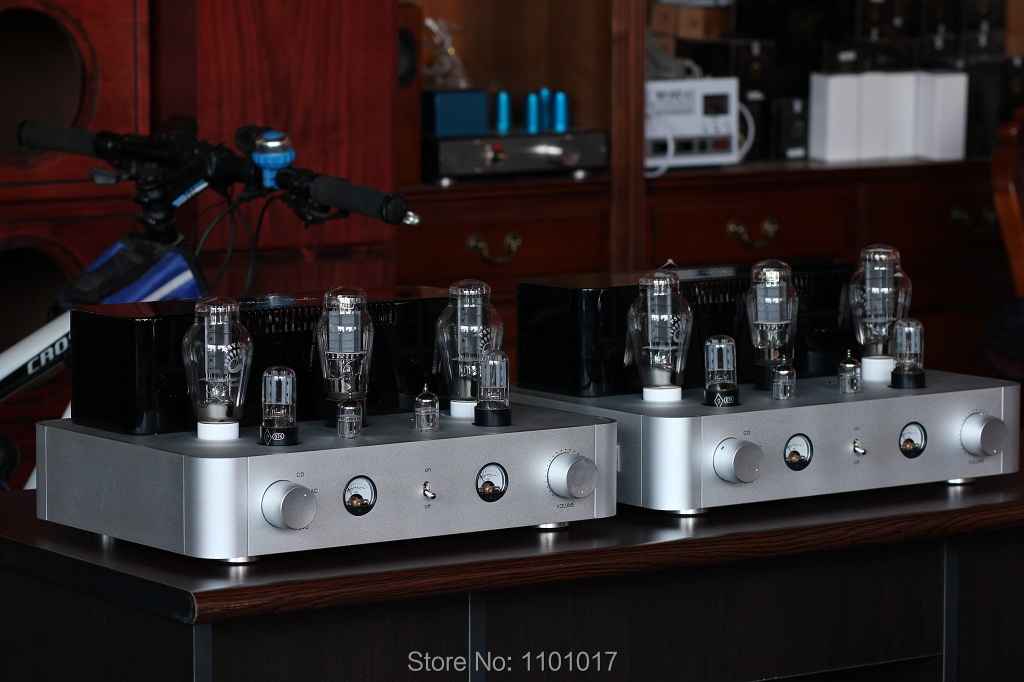 Inside electronic components can be upgraded by Himing Rivals manufacturer to improve the sound quality, now many capacitors was replaced by new version philips capacitors.
Double package to assure the shipping security