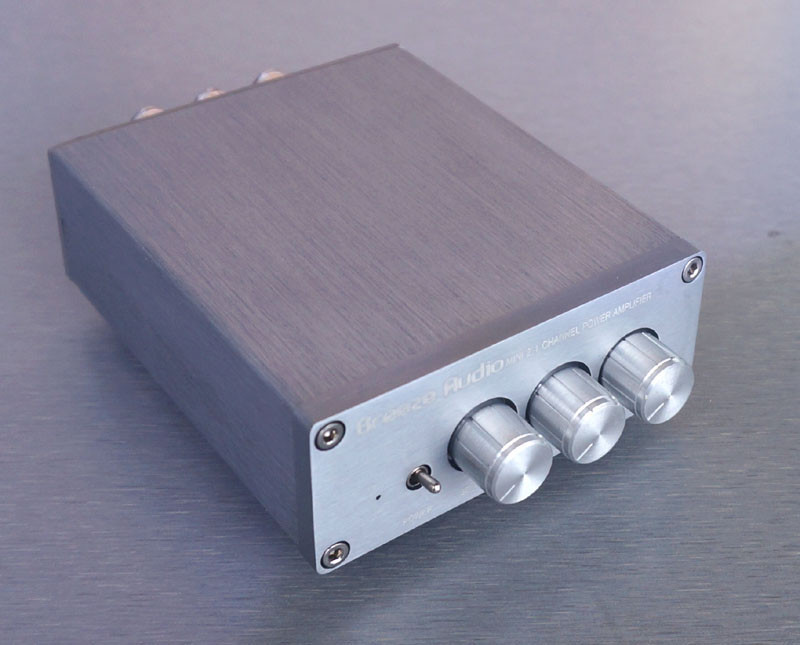 Product description:
The TPA3116D2 amplifier board with two digital amplifier chip as the core , one for left and right channels , another for bridge driver subwoofer

It's small size, high efficiency , high power characteristics.

Regardless of the cost of materials , capacitors Philip , Thomson, ruby. Taiwan- quality potentiometers sealed , original TPA3116D2 chip , SMD chip devices , and so on .

Board circuit is simple , reliable work. Compact board , use and installation are very flexible and convenient.

All use genuine components using devices capable of long-term stability.

You can use desktop power supply, it is also very suitable for battery -powered devices , such as motorcycles, cars , electric cars , and so on .

Main filter capacitor is 4700uf 35v, but for the power amplification chip's limitation, this amplifier can accept just 12-24v DC power supply, the capacitor will work in a good condition.
The left and right channel full-range, with 24v output voltage power can drive 3-16 ohm speakers , a very wide range

The subwoofer channel with 24v standard voltage power can drive 2-16 ohm subwoofer , unique

Bass cutoff frequency independent regulation 80HZ-500HZ adjustable from front panal,

Independently adjustable subwoofer gain

Preampfication part use two NE5532DD OP-amp , can giving a HIFI quality sound
3 knobs in front panal:
The left is the stereo volume control(just for left and right channels adjustment)

The middle is Subwoofer volume control

Right is global volume control(for 3 channels adjustment)

Operating voltage 12V-24V.(recommande about 20v laptop power adapter)
Left and right channel output 50WX2(max),
subwoofer output 100w(max), efficiency can reach above 90%
Dimensions: height 35mm width 90mm length 108 mm
all-aluminum enclosuremidrange tweeter weak and no way to adjust the most complete digital amplifier board 2.1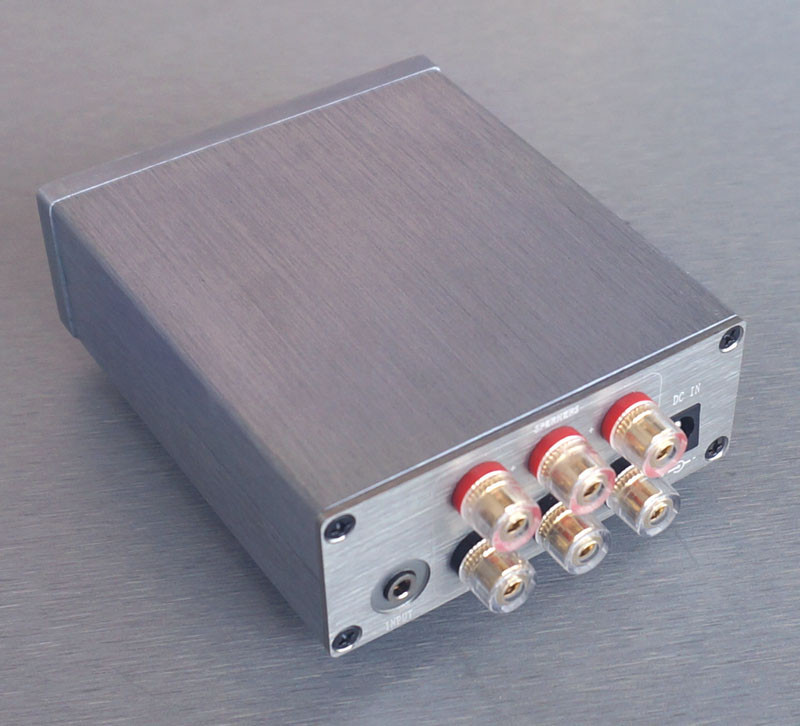 The power adapter is not include, This amp needs a power supply of DC 12V-24V >= 120w with standard 5.5mm-2.1(2.5)mm power input plug (recommande about 20v laptop power adapter)
With power supply is with HPpower supply 19v 6A, it's a very high quality adapter(this power supply is old stock)